Due to client traffic, our hours are subject to change.
Please text us at (708) 478-9953 or check our Facebook page to find our most recent hour information.
Doctor hours on Sunday are for emergencies only.
Looking to Join Our Team?
We always welcome applications from qualified candidates. If you think you'd be a good fit for our team, check out our open positions!
Veterinarian & Animal Hospital in Orland Park, IL, Available Seven Days A Week
Since being founded in 2005, our animal hospital in Orland Park, IL, has remained committed to the philosophy of offering exceptional, progressive veterinary medicine to pets in and around Orland Park, Tinley Park, Frankfort, and Mokena. We hold ourselves to the highest standards in pet care and customer service, maintaining professionalism and integrity in everything we do. Each veterinarian is invested in educating pet owners and ensuring that their pets stay healthy year after year, while also remaining at the forefront of the latest technological developments and veterinary protocols.
Feel free to stop by for a tour—we would be happy to show you around our state-of-the-art animal hospital and 5,000-square foot daycare facility. Call us at (708) 478-7788!
Services You Can Expect from Our Veterinarian in Orland Park
Midwest Animal Hospital is a full-service facility with 10 doctors and 182 dedicated team members. Our goal is to help as many pets in need as possible, in any way we can. Services we offer include:
We've been coming to Midwest for the past 15 years, we have had nothing but top notch service.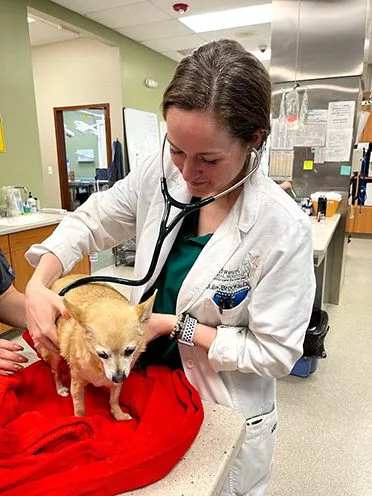 Our veterinary services and policies are designed to be convenient for you and your pet. At Midwest Animal Hospital, we believe that pets are family members, and deserve the highest level of care whenever possible. We're always seeking to improve our services and exceed expectations, and we hope to earn your trust and become your pet's primary care veterinarian. Whatever care your pet needs during their lifetime, we promise to go above and beyond to provide it.
Want to know more about our animal hospital in Orland Park? Take a look around! Learn about our outstanding veterinarians and team members, read about our services, see what rescues we work with, and take a virtual tour—or better yet, stop in to see us in person! We look forward to meeting you and your pet. Call us today at (708) 478-7788.